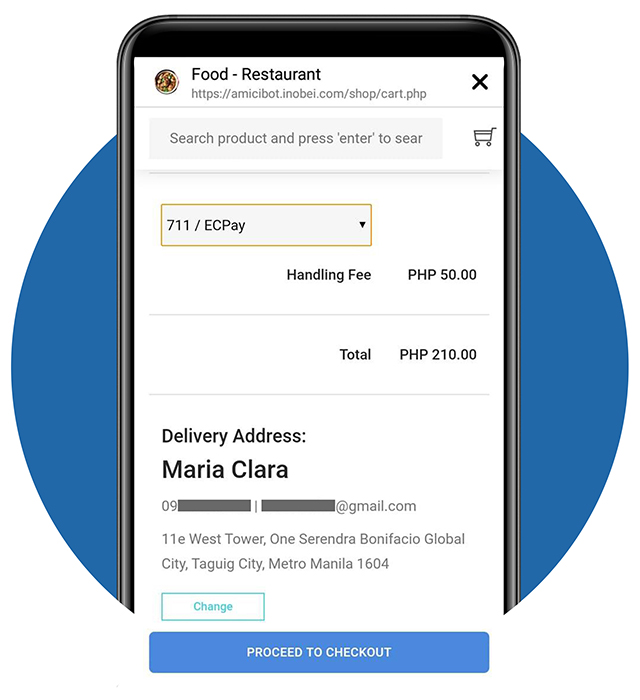 STEP 1 -

Selecting Payment 711/ECPay - Option C
Choose 711/EcPay as your payment option
Tap "Proceed to Checkout"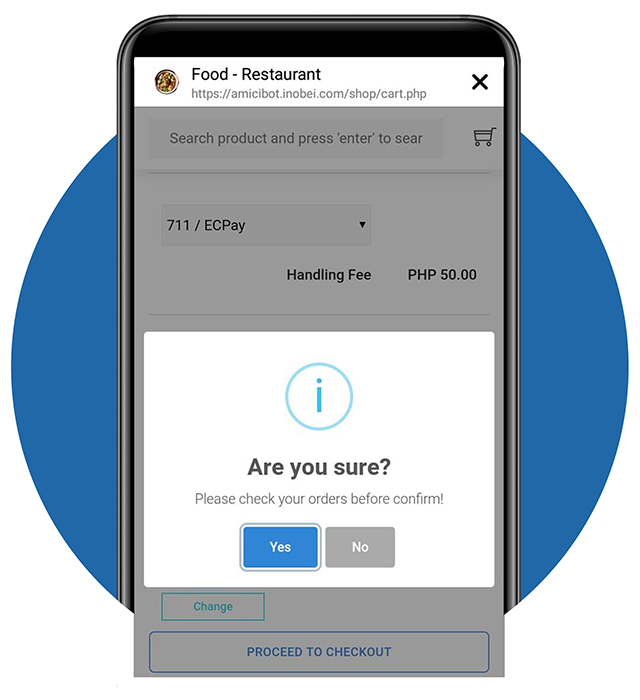 STEP 2 -

Confirm Your Orders - Part 1
Tap Yes, to proceed. Or No, if you wish to go back.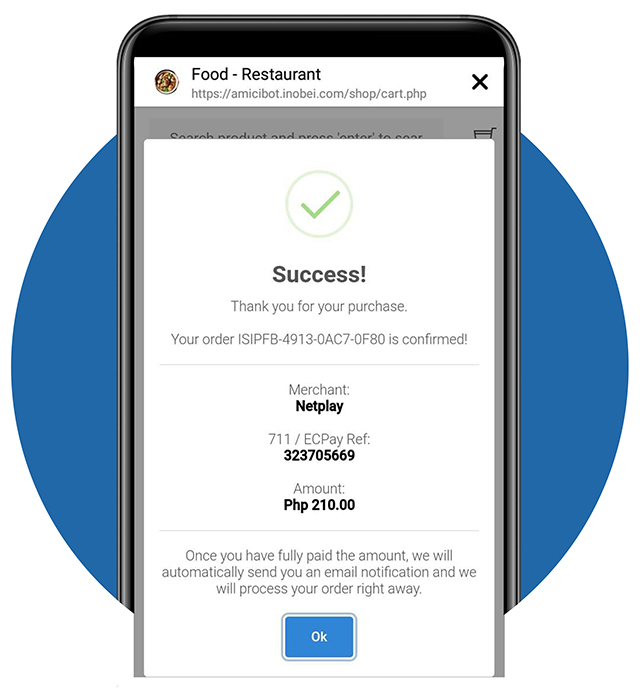 STEP 3 -

Payment Notification - Part 2
Yey! You are now ready to pay in your nearest 711 or ECPay Branch. Go Go Go!

Tap Ok, to proceed.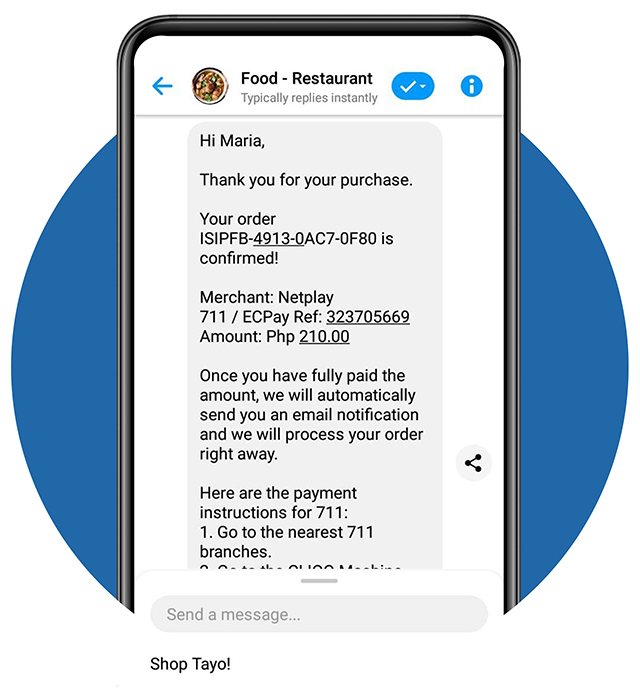 STEP 4 -

Order Confirmation
You will also receive a message confirmation in your messenger with payment instruction.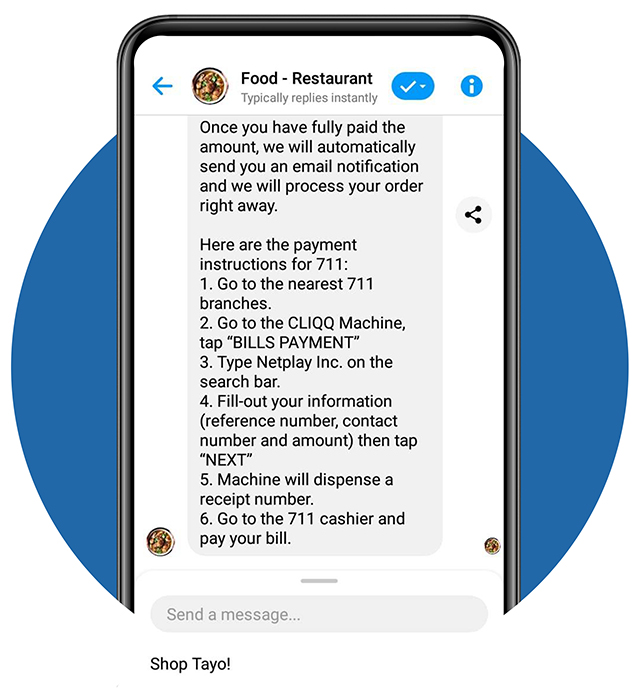 STEP 4 -

Payment Instruction - Step 2
You will also receive a payment instruction as to how to navigate the Kiosk at 711.
Once paid, you will receive a payment confirmation.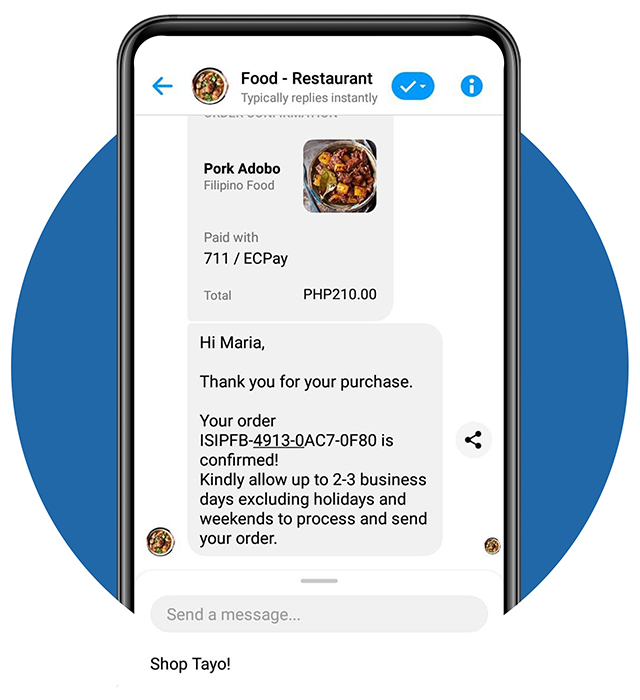 STEP 5 -

Payment Confirmed
Yey!  Your order is in-process. Your merchant will update you for the status of your order.

Can't wait to taste the Pork Adobo! Enjoy!