We're here to provide you a Step-by-Step Guide on how will a customer pay with a GCash Mobile Application.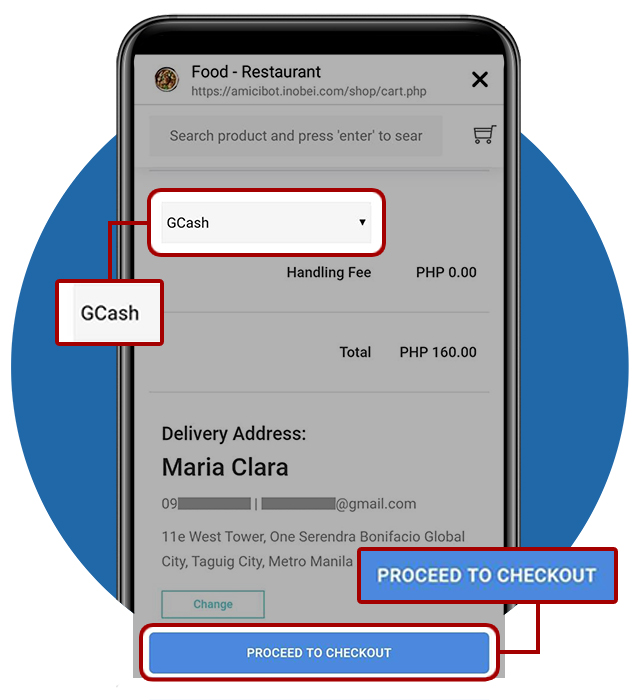 Choose GCash on the dropdown menu as your payment option.
Tap PROCEED TO CHECKOUT to continue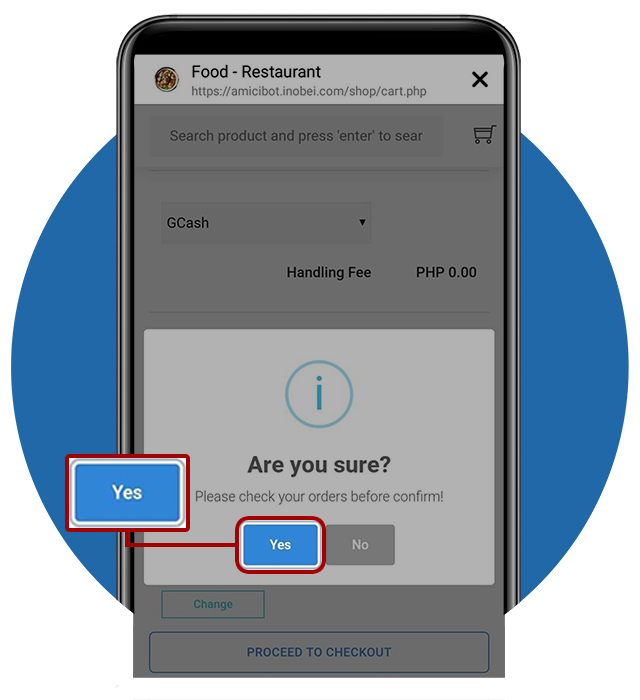 STEP 2:
Confirm Your Orders
A dialog box will appear to confirm your payment option
Tap Yes to proceed, No if you wish to go back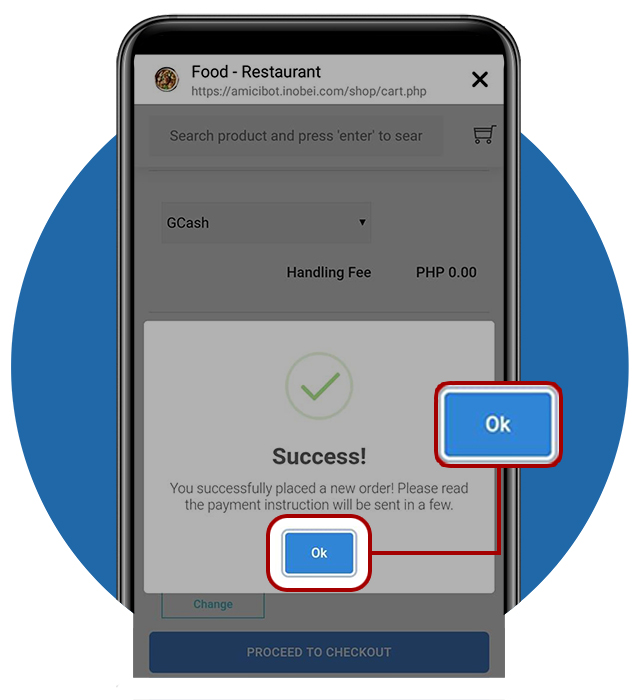 STEP 3:
Proceed With GCash
Tap Ok, to proceed with GCash.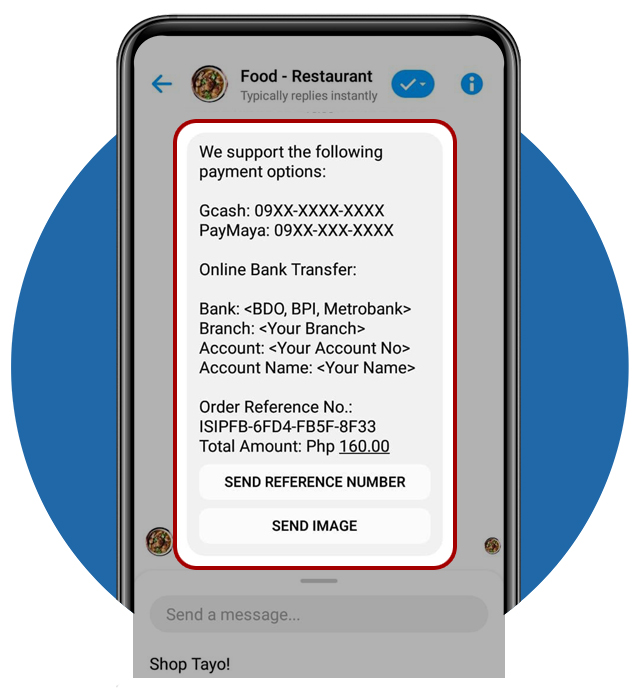 STEP 4:
Order Confirmation
Your order is now confirmed!
You will receive a message in your Facebook Messenger that provides these details:

– Payment Details (use details for the payment option you selected)

– Order Reference No.

– Total Amount

Let's open your Bank App to process your payment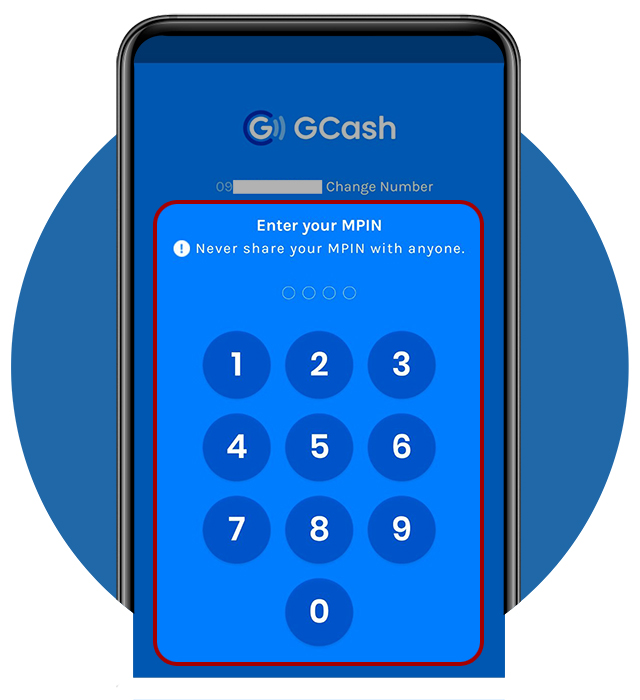 STEP 5:
Using GCash App - Part 1
Open your GCash App to process your payment
Enter your 4-Digit MPIN to open your account

After entering the MPIN, your Gcash account will be opened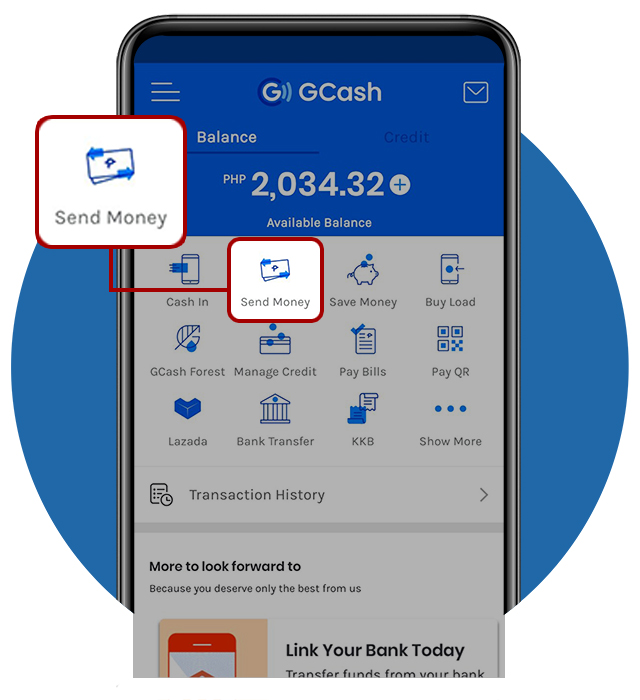 STEP 5:
Using GCash App - Part 2
Make sure you have sufficient balance to pay your order
Tap Send Money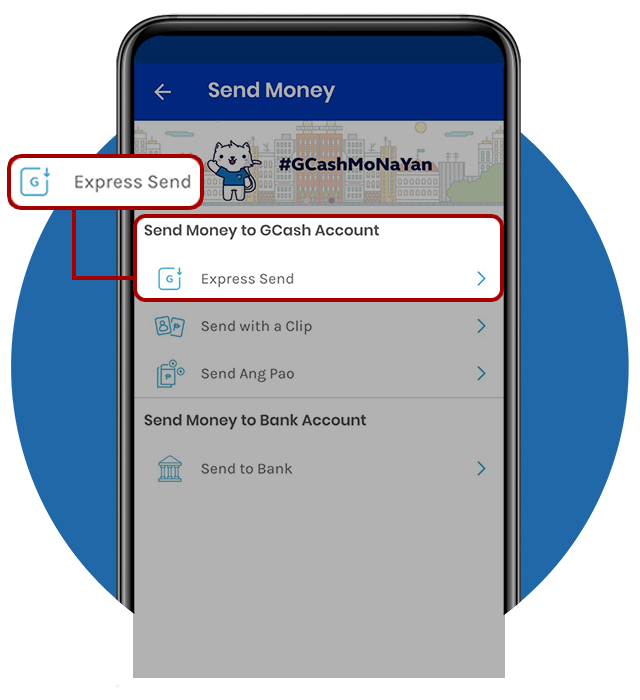 STEP 5:
Using GCash App - Part 3
Tap Express Send to proceed sending money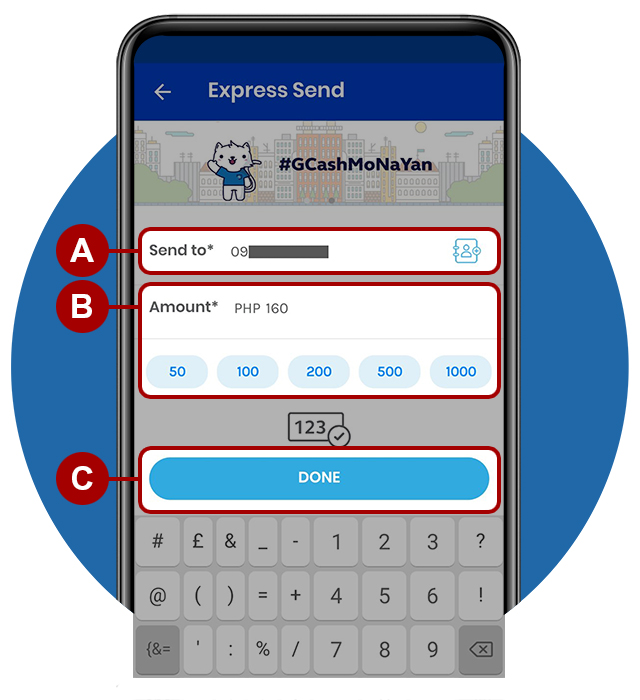 STEP 5:
Using GCash App - Part 4
Enter Merchant's GCash number stated in the order confirmation.
Enter the total amount of your order
Tap DONE to proceed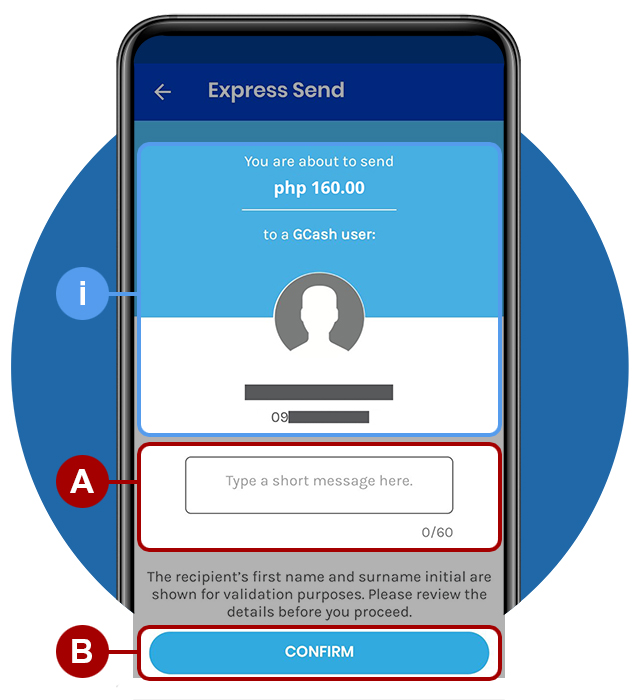 STEP 5:
Using GCash App - Part 5
The total amount of your transaction and recipient's information will be shown here
It is optional to enter a short message here
Tap CONFIRM if the details are correct and to proceed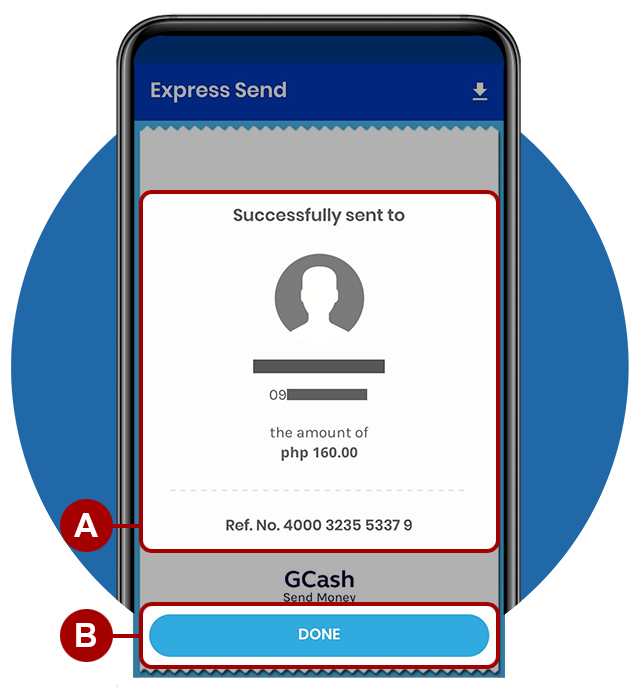 STEP 5:
Using GCash App - Part 6
Save your receipt and reference number.
Let's send it to the Facebook Page Messenger of your merchant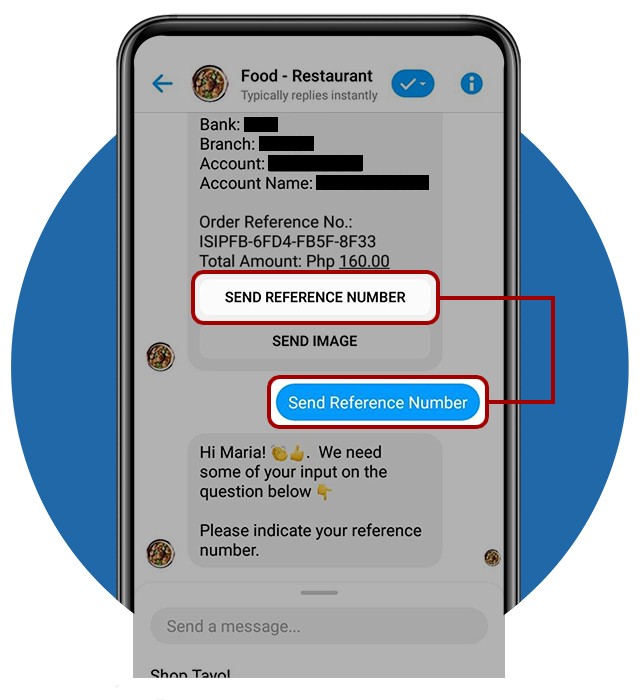 STEP 6:
Enter Reference Number
Open your Facebook Messenger and select the Facebook Page Name of your merchant
Tap SEND REFERENCE NUMBER
Then, enter the GCash reference number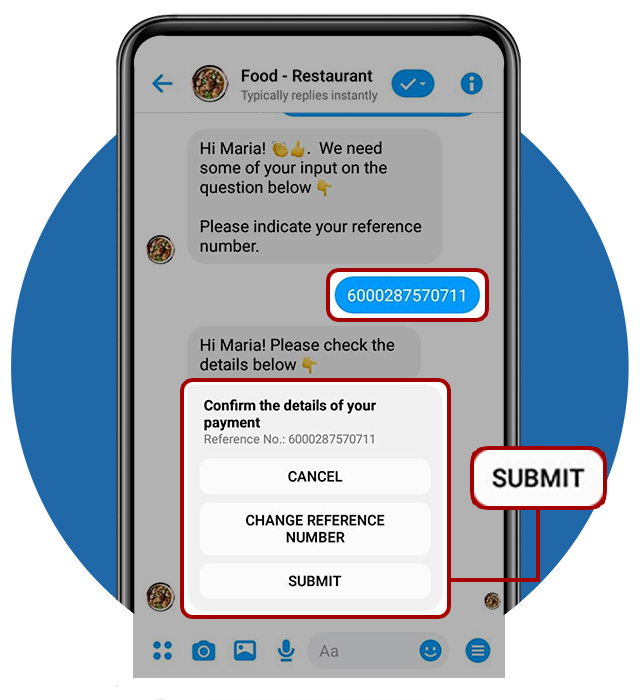 STEP 7:
Confirm Your Reference Number
After entering your reference number, tap SUBMIT to confirm, if you want to resend a reference number, tap CHANGE REFERENCE NUMBER.
Few more steps and we're done…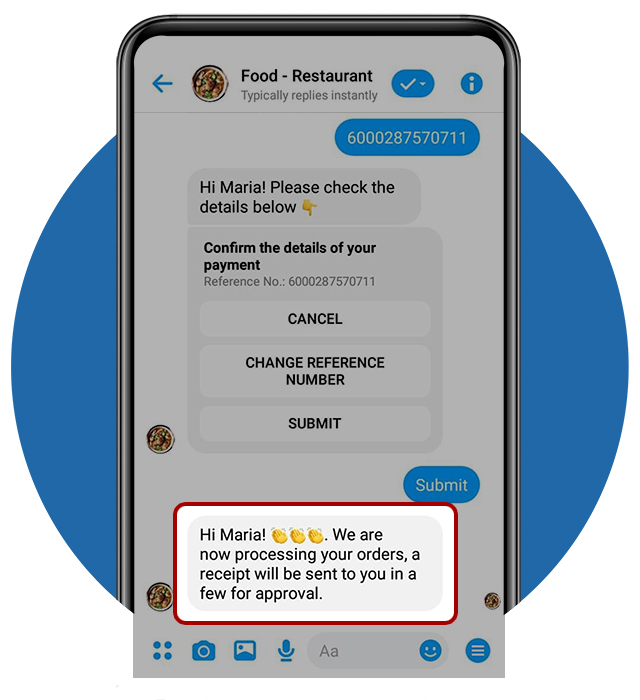 Yey! Your order is in-process. Your merchant will update you for the status of your order.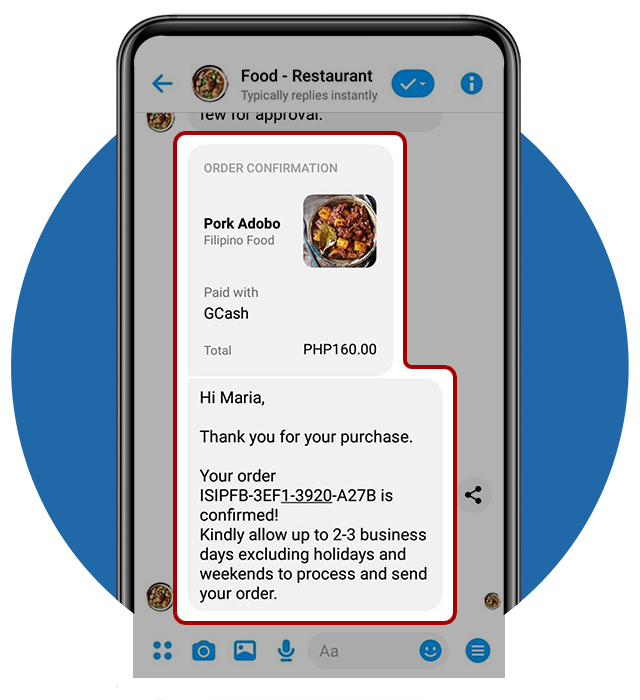 STEP 9:
Order Confirmation
Finally! You will receive a notification in your FB Messenger and SMS that your order is now confirmed and lead time of your delivery!

Can't wait to taste the Pork Adobo! Enjoy!